The specificity of our approach is to adapt to regime changes. In the context of electricity demand forecasting, these breaks can be brutal and have multiple origins: the lockdowns during the coronavirus crisis, the increasing usage of electricity (the introduction of electric vehicles in particular), the desire to forecast at a more local and therefore more unstable scale, the development of new renewables encouraging the forecasting of the net demand (reduced consumption of solar and wind production)… As our world becomes more unstable, we feel it is crucial to introduce adaptive forecasting models.
From the explanatory variables to the final forecast, we apply 4 steps. The third one yields the evolution over time:
Variable selection and pre-processing.
Use of classical forecasting models (statistics, machine learning).
Model adaptation, relying on state-space representations.
Final forecast after an optional correction (intraday correction, aggregation of models …).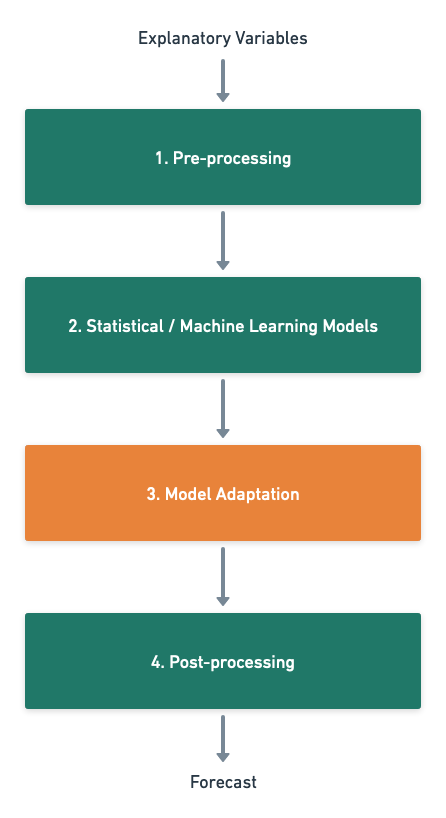 Viking Conseil, SAS
157 rue de l'Université, 75007 Paris

joseph.de-vilmarest [at] vikingconseil.fr